Our Community
Partnerships and sponsorships
Our community partnerships and sponsorships are our opportunity to give back to community. We work with a variety of local sporting and community organisations, from financial support to clinical services and support. We provide game-day physiotherapy for a range of local sporting clubs, which are an excellent opportunity for professional development for our staff and students looking for hands-on learning and experience.
UC Capitals
The Capitals have been one of the most dominant WNBL teams this century, and are currently the back-to-back reigning champions. Coincidentally, SportsCare have been providing physio services to the Caps for those last two seasons. In 2020 we will continue to provide this support, and have also come onboard as official sponsors. We are committed to keeping the players playing, and contributing to their peak fitness and performance.
University of Canberra Rugby 7s
The University of Canberra Women's Rugby 7s is a team in the Aon Uni 7s Series which was developed to establish a pathway for female athletes wishing to pursue a career in 7s. In 2020, SportsCare jumped on board as sponsors of the team, and will be supporting them for training sessions, tournaments and training camps, as well as being committed to keeping the players playing, and contributing to their peak fitness and performance.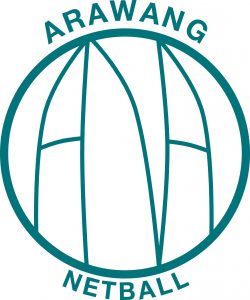 Arawang Netball Association
Arawang Netball Association (ANA) is one of the five member districts of the ACT Netball Association and has been providing netball facilities and competitions for over 30 years. ANA runs winter competitions for players of all ages, ranging from NetSetGo! to Seniors. Competitions are held at the Arawang Netball Courts, Stirling.
ANU Volleyball Club
The Australian National University Volleyball Club is a club for the promotion of the sport of volleyball for students, staff, graduates and affiliates of the ANU. In its current form it has been one of the leading clubs in the ACT competition in both on court performance and off court player and member development.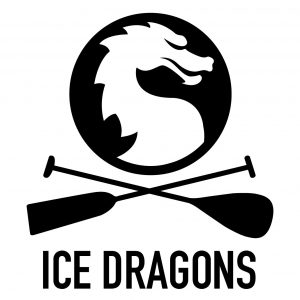 Ice Dragons Dragon Boat and Outrigging Canoe Club
The Ice Dragons Paddle Club was formed in 2003 and was founded on the success of a social Canberra dragon boat team. In 2012, Ice Dragons amalgamated with the Canberra Outrigger Canoe Club (COCC). The club has since grown to become one of Australia's premier clubs with approximately 150 members strong. In 2009 the club captured the Guinness World Record for the longest distance paddled in a 24-hour period in a dragon boat. We were the National Dragon Boat Champions in 2011, and made our debut on the international stage at the 2012 Club Crew Dragon Boat World Championships in Hong Kong, coming home with a silver medal. In 2013, our crew brought home the bronze medal in the National Changeover Outrigging Club Championships and qualified for the 2014 Club Crew Championships for dragon boating in Ravina, Italy. We are now recognised as the ACT Peak Body for outrigging and the only local club to offer both dragon boat and outrigger canoe racing opportunities. Many of our members also compete as members of the state and national teams.
FIT- Females in Training
Females in Training (FIT) is a group for women, of all abilities, enjoying safe, non-competitive training in a supportive atmosphere. The group provides training sessions, coaching, advice and regular get-togethers for women with similar interests. Our main focus is on the three triathlon disciplines of swimming, running and cycling. We have accredited coaches in all three areas who can provide advice and training programs for beginners and novices through to an advanced level. We are particularly interested in providing support for women who are commencing or recommencing their involvement in physical activity.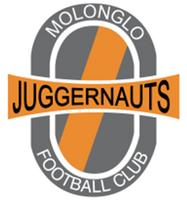 Molonglo Juggernaunts Football Club
The Molonglo Juggernauts Football Club field sides in the AFL Canberra Division 3, Division 4 and Women's amateur Australian Football Leagues.
Triathlon ACT
Triathlon ACT (TACT) is the peak body representing triathlon in the Canberra region. TACT is a member-based organisation responsible for the development, promotion and administration of triathlon and related multi-sport events in Canberra.
UC Firebirds
The University of Canberra Firebirds Gridiron club was formed in 1993 to compete in the inaugural season of the ACT Gridiron league. It was one of five clubs originally formed for the Seniors competition.
Wests Rugby
The mighty force which is the Western District Rugby Union Football Club started with humble beginnings when, on the 13th March 1962, the Lyneham Rugby Union Football Club was formed. The emphasis of the Lyneham Rugby Club was on junior Rugby and teams in all age divisions. The first senior Lyneham Rugby team was entered into the ACT competition in reserve grade in 1963 and by 1966 Lyneham was represented in all three senior grades. Success came quickly to the new club with a Reserve Grade premiership in 1965, a Third Grade premiership in 1968 and significantly, the first of many First Grade premierships in 1969.
Gungahlin United Football Club
GUFC has a player base of over 1600 football players of all ages, with teams competing National Premier League, Masters, State League, Junior League competitive and non-competitive MiniRoos. The Club is the largest sporting association in the Gungahlin region, the largest football club in the ACT, and one of the largest in Australia. Our home grounds for our Community teams are Harrison Fields, Katoomba Street, Harrison. Our NPL and NPLW home grounds are at the Australian Institute of Sport and the Gungahlin Enclosed Oval.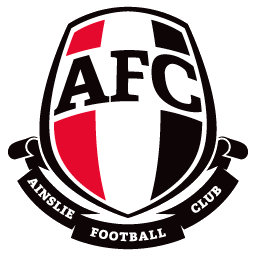 Ainslie Football Club
Ainslie Football Club is a semi-professional Australian rules football club based in Canberra, in the Australian Capital Territory. The club formed in 1927 and won its first premiership in 1929. They now play in the North East Australian Football League.
Majura Football Club
The Majura Football Club is based in Canberra. It is a voluntarily run organisation that is open to boys and girls with teams for players as young as 5 and up to 18 years old. The club was incorporated on the 21st of May 1981, however it originated from two of the earliest junior soccer clubs in North Canberra: North Canberra Soccer Club, and Downer United Soccer Club.
Cruiz Swim Club
Cruiz Swim Club is based at Canberra Olympic is focused on helping members attain their performance goals in a fun and friendly atmosphere. We are proud of our club's history, dating back to 2003, and the achievements of all Cruiz swimmers. Our program has two streams; one caters for children of all levels from beginners through to competitive national age representatives. We also have members who are non-competitive, and train with Cruiz to improve their fitness and technique, or prepare for other water sports such as triathlon and water polo. Our second stream caters for adults who want to stay fit, improve their stroke, train for an event or just swim with a group. Cruiz is affiliated to Swimming Australia, New South Wales and ACT. We are based at Canberra Olympic Pool and are partners with YMCA NSW, which manages the pool, we value its support for the squad program and other club activities.